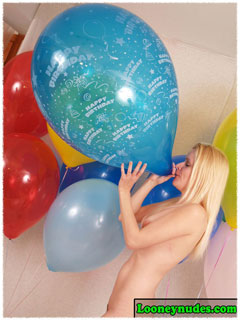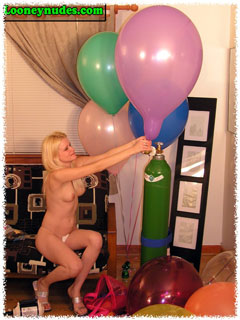 "Chloe's Concussive Blasts"

Chloe is just drop dead hot! We couldn't wait to make her available on video for you and now here she is. Chloe's video is divided into two parts. In the first part of the film we have all the video taken during her blow to pop photoshoots, including blowing to pop a massive 40" balloon. The second half of the film, Chloe is by herself enjoying a room full of balloons. She enjoys squeezing, sitting on, blowing them up and most of all, poppping them. There is even some helium tank and pump blow to bursts added in for fun. In addition, the DVD version of the video contains all the photos from the sets so you can re-live her wonderful work. Be sure to click on the film reel below for some sample clips from the video.
You need Quicktime Pro to save the preview. If you don't have the pro version, but still want to save the movie, email me and I will be happy to email it to you.


$40.00 (DVD) 75 minutes
Extras include 572 pictures for your TV /PC on, 32 chapters, deleted scene and previews.
To download the DVD over FTP, please read our FAQ or email fnmjd@voicenet.com for setup and instructions.