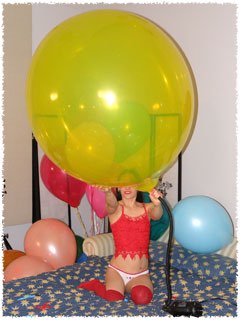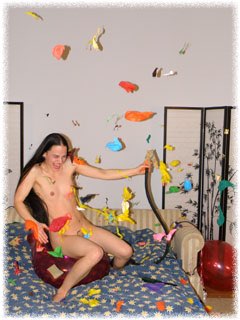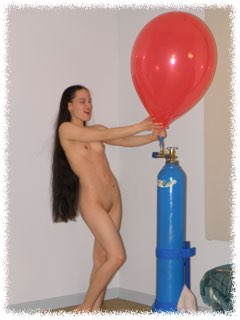 "Angelina Marie's Adorable Pops"
CAngelina Marie is simply adorable. With long, dark hair, going all the way down to her waist and a fearless attitude toward balloons and the loud booms they make, she is a combination that is tough to beat. She may, indeed, be one of the last videos we offer here on Looneynudes, but rest assure it is one of the best. She blows to pop with her might lungs, she sit pops with her cute butt, and she employs tools like the pump, helium tank, fire and pins to also bring be bangs to otherwise quiet balloons. Walking into her balloon room, she immediately notices that there is not to satisfy her craving. She wishes there would be more, and right on cue a parade of balloons drops from the ceilining and envelopes her. Her wish has come true and now the real fun can begin. Be sure to click on the film reel below for some sample clips from the video.



To download the DVD over FTP, please read our FAQ or email fnmjd@voicenet.com for setup and instructions.